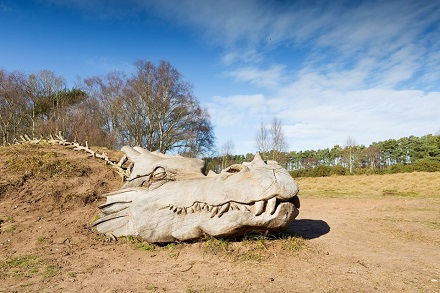 West Stow Country Park is open daily 9am-7pm
About West Stow Country Park
West Stow Country Park comprises of 125 acres of unspoilt countryside to explore, including trails, Site of Special Scientific Interest (SSSI) heathland and woodland walks.
There is plenty to discover; wildlife enthusiasts will enjoy visiting the two bird hides and a bird feeding area, as well as a lake and the River Lark with all the life that this attracts.
West Stow Country Park is perfect for picnics on sunny days, energetic winter walks or an evening stroll, the park also boasts an adventure playground for children, making it an ideal family destination.
The unique Anglo-Saxon Village site, with reconstructed buildings and museum sits in the heart of this Breckland landscape. The Visitor Centre has a variety of gifts themed around the sites 10,000 years of human history, plus items on wildlife, nature and unique souvenir gifts.
There is also food and drink available if you wish to stop for an awakening cup of coffee or a lunchtime snack. The café can be found next to the main car park, along with toilet facilities. Dogs are welcome in the country park, provided they are kept on a lead.
For information on parking at West Stow Country Park, go to West Suffolk Council - West Stow Car Park.
Opening times
West Stow Country Park is open daily 9am to 7pm.