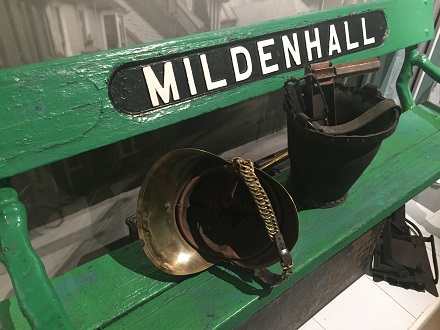 Open from 1 March 2019. Tuesday, Wednesday, Thursday and Saturday 2pm to 4.30pm. Friday 10.30am to 4.30pm. November and December, close at 4pm
Mildenhall Museum explores the history of the town, its treasures and its people through wonderful, newly developed, galleries.
Discover the pre-history room with flints and fossils, then journey through the eras to the Lakenheath Warrior with his horse and artefacts from the grave. You'll learn about the mystery of the Mildenhall Treasure, find out the key role of the air base in the Second World War and visit the 1950s community room.
The museum also hosts talks and events throughout the year. To keep in touch with the events calendar, check the Mildenhall Museum website.