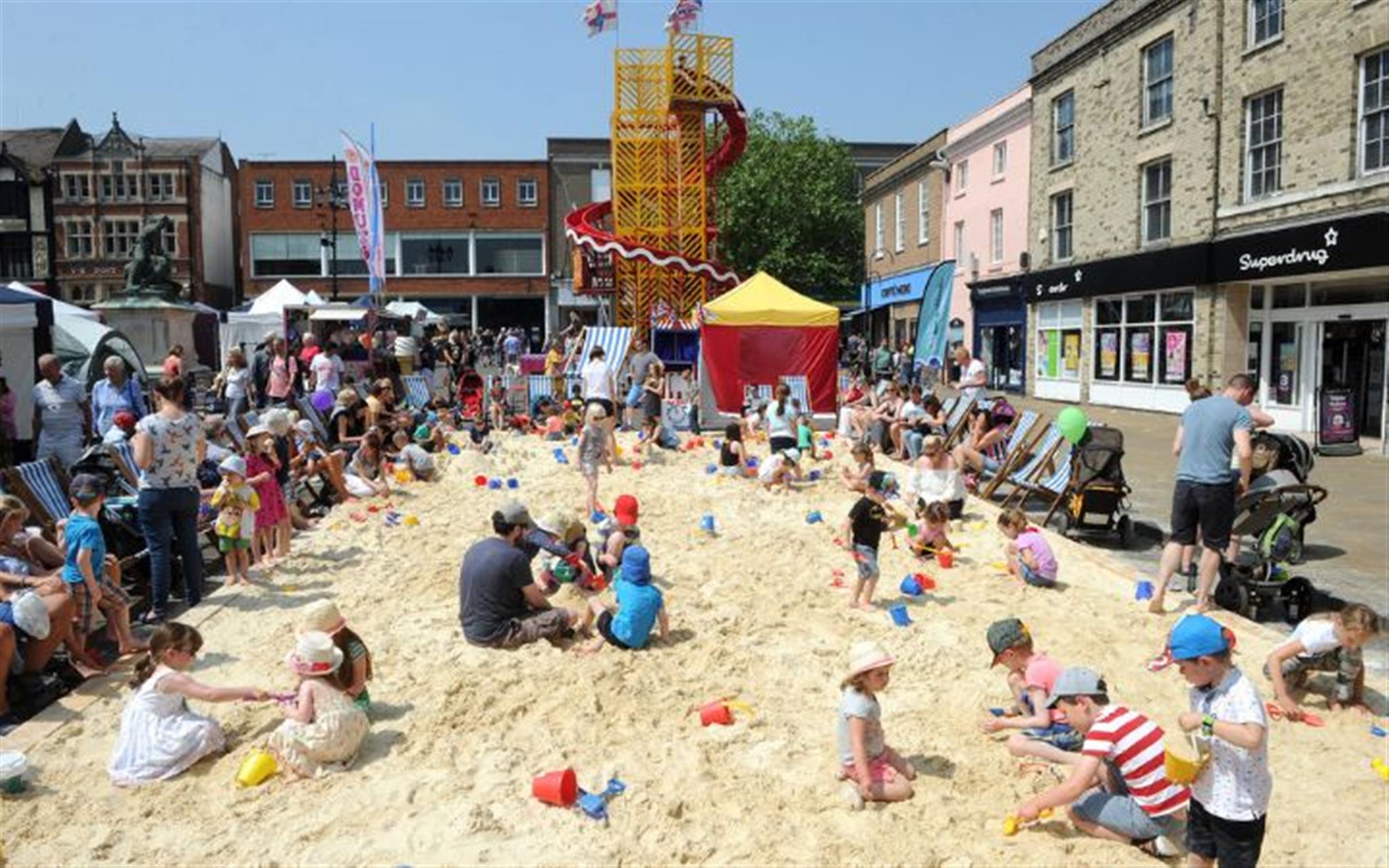 Dates for 2024 to be confirmed
For the first time since the pandemic, Bury St Edmunds' Spring Fayre was back in 2023 with a new-look event organised by Our Bury St Edmunds.
The late May Bank Holiday weekend was a huge success with its urban beach, 70 stalls around the town centre including a 'flower, food and craft market' on Angel Hill and a Vintage Market and a series of virtual reality games for all ages.
Admission to the Our Bury St Edmunds Spring Fayre is free as are many of the event's attractions and activities so keep an eye out for information on The Spring Fayre 2024!